1st George Thompson Open Meet
22/06/2018
RUSHDEN SWIMMING CLUB HOLD THEIR FIRST LEVEL 3 LICENSED OPEN MEET
A great deal of time and effort was taken to plan and prepare for their first very own Licensed Open Meet but RSC were proud to be the host of the 1stGeorge Thompson level 3 Licensed Open Meet at The Queen's Diamond Jubilee Centre in Rugby on Saturday 9thJune 2018. The meet was held at Rugby due to the pool having its own computerised timing system, this meet is now planned to be an annual event on the Competitive Swimming calendar.
The George Thompson Open Meet was named in memory of RSC's Life Long President who sadly passed away in 2015. The swimming club was an enormous part of George's life; from his competitive swimming days which began at the age of 12, to Coaching and as a long standing member of the Committee. George was the last person to swim in the old open air Rushden pool which was condemned in 1985 and the very first person to swim in the new Splash pool which opened in 1990.
It was a very exciting and emotional day. Before the meet started a presentation was made to Anne Cooper (George's daughter) who's family attended the meet as special guests. Rushden Swimming Club would like to thank all volunteers for helping out on the day and to Daventry , Corby and St Neots Swimming Clubs for attending.
Please see below pictures are of the late George Thompson and one with Anne Cooper being presented with a bouquet of flowers by RSC Head Coach Christopher Mayell.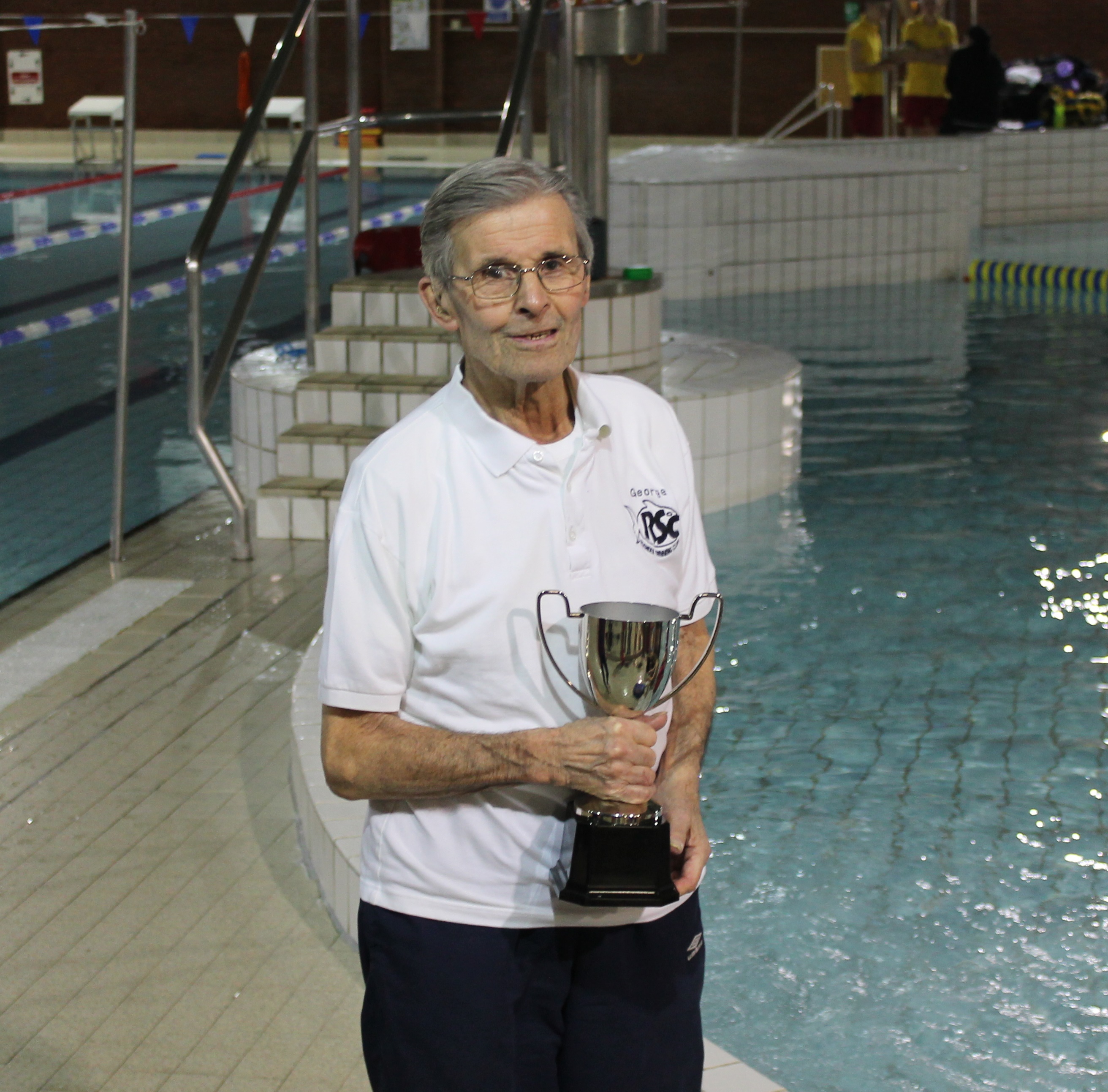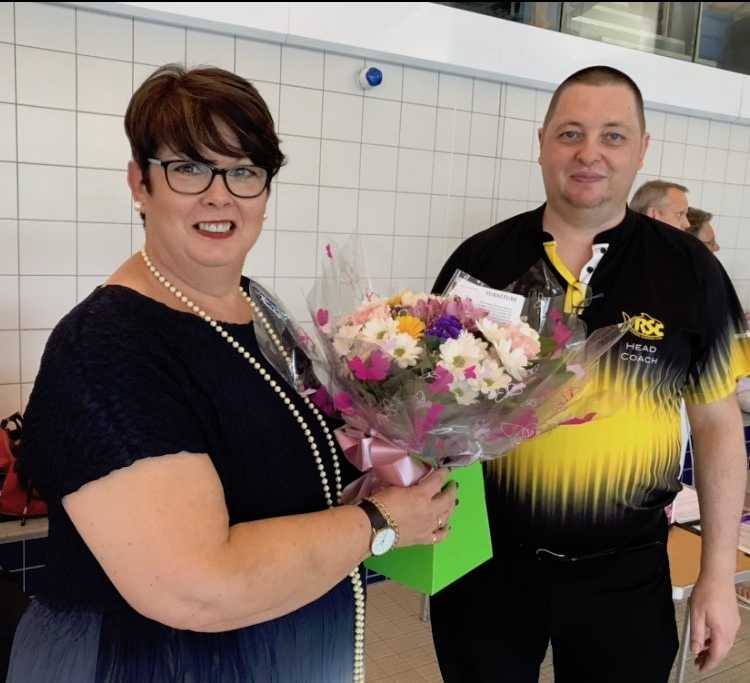 ---